FSU PrimaryHealth™
We are the Florida State University College of Medicine's primary-care health center established to meet community health needs in Leon and surrounding counties. We can address all of your physical, mental and behavioral health concerns, serving as your advocate in a frequently complicated health-care system. We can be your "health-care home," where our goal is to help you achieve optimal health outcomes utilizing available community and medical resources.
Your health is our primary concern!
Primary care includes promoting healthy habits, disease prevention, health maintenance, counseling, patient education and diagnosis and treatment of acute and chronic illnesses. Access to a primary-care physician is of vital importance to your health. It's where you turn to have a skilled health professional assess, diagnose, and treat most of your health problems. We can be your "health-care home," where our goal is to help you achieve optimal health outcomes utilizing available community and medical resources.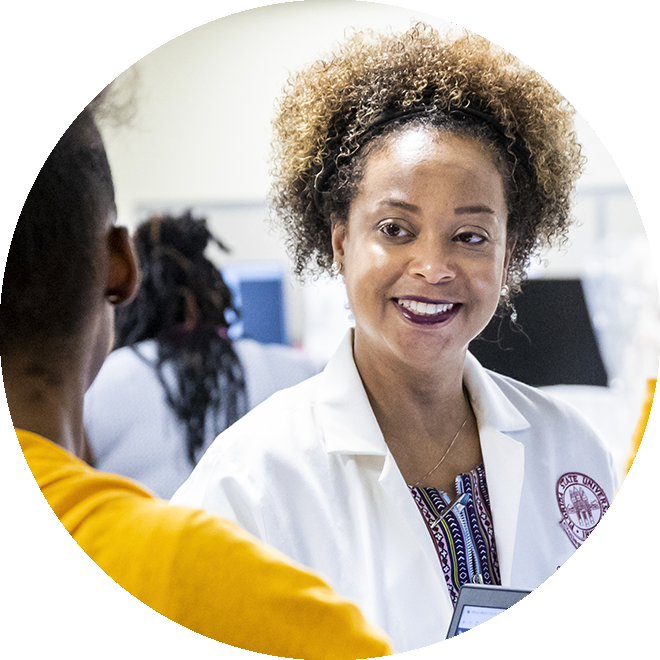 The College of Medicine's mission is to be responsive to community needs, especially though service to elder, rural, minority and underserved populations. That means being responsive to your health-care needs with skilled physicians who also teach FSU medical students the art and science of medicine.
Our comprehensive services include: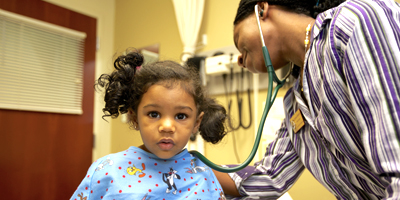 Diagnosis, treatment, evaluation, and management of acute and chronic diseases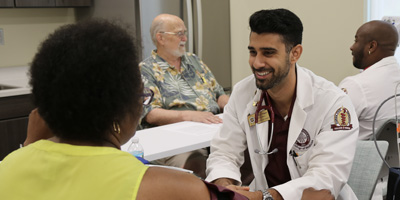 Medication Management and counseling on patient health behaviors
and self-care skills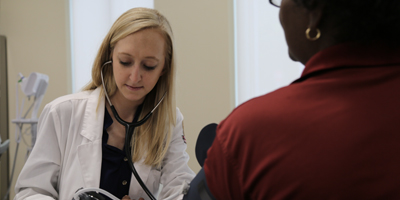 annual Wellness visits
and well-child care
Why FSU PrimaryHealth™
According to the Association of American Medical Colleges (AAMC), the FSU College of Medicine is among the best in the country at "preparing physicians to fulfill the needs of the community." The AAMC also rates the FSU College of Medicine among the top programs for "graduating a workforce that will address the priority health needs of the nation, preparing a diverse physician workforce and providing field experience in community health."
Our providers are trained to care for you and your family by diagnosing and treating acute and chronic illnesses. We provide routine health screenings and counseling on healthy lifestyle changes to help prevent illness. If you require care from a specialist, your provider will guide you and coordinate all aspects of your care.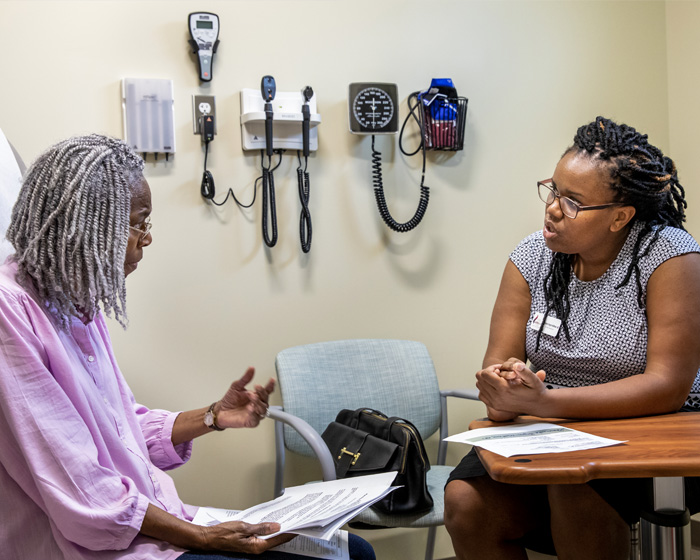 Volunteers Needed for Community Advisory Board
We are looking for community members in Southwest Tallahassee to serve on a Community Advisory Board (CAB) for FSU PrimaryHealthTM. We are committed to actively engaging with the people we hope to serve.  We need your voices to help us learn and better serve your community. Members will rotate off the board at least every four years to allow for representation by other community members.
Expectations of Community Board Members
Serve as communication link from community to FSU PrimaryHealth™ on a wide variety of health-related issues. 
Commitment to attend meetings approximately every two months.
Members will serve a two-year commitment with an option to renew once.